Cryptocurrency is a disruptive force to be reckoned with. It does not interfere solely with the financial landscape, but it also has an impact on the world of marketing. The emerging ecosystem is not driven by profit and dominated by corporate giants and governments. Even experts struggle to grasp all the ins and outs of crypto trading, but they are aware that it is a big deal. So, it may be a good idea to brace yourself for the world of tomorrow in which cryptocurrency is engraved into every facet of reality. Cryptocurrencies are here to stay and leave a permanent mark.
A new game in town
Instead of talking about different cryptocurrencies, we should note that they are all based on a groundbreaking technology called the blockchain. Bitcoin is only one, albeit the most renowned example of a distributed ledger system. This framework represents a huge, open and decentralized network. Information is transmitted anonymously and with minimum security loopholes involved. In a nutshell, this is an autonomous financial realm outside the jurisdiction of any state or bank.
This has several key implications for the way marketing is perceived and handled. First off, decreased digital footprint will make it quite difficult for marketers to gather data on consumers and shape their strategies. Unlike networks like Google and Facebook, blockchain does not have someone who owns and sells information.  Therefore, one cannot easily distinguish market segments, uncover trends and predict habits.
Roadblocks and challenges
For instance, people who choose to buy Dash have their identity and financial information protected by cryptography and blockchain verification. Likewise, encrypted and anonymous data surrounding other transactions hampers the ability of marketers to measure the success and reactions to marketing tactics and campaigns. Hence, they will have to seek alternative ways of capturing information. One strategy could be paying customers directly or even for the right to market to them.
This is expected to shift the focus from platforms to consumers as individuals and it only makes sense, considering that blockchain technology puts its users in control. What is more, there are already social networks like Steem that enable companies to acquire personal information of consumers. Of course, most users will still retain the right to decline to give away this info. This again puts marketers in a tight spot. Some people will ask for unreasonable sums, while others will turn brands away.
The future is now
Cryptocurrencies are gaining traction steadily, and the market capitalization is reaching ever new heights. People adore the chance to effortlessly make online payments, with just a few clicks. Many of them also fancy the idea of bypassing traditional financial institutions and avoiding long waiting times. International money transfers can take forever to complete, unlike point-to-point transactions that include no middlemen and only minimal fees.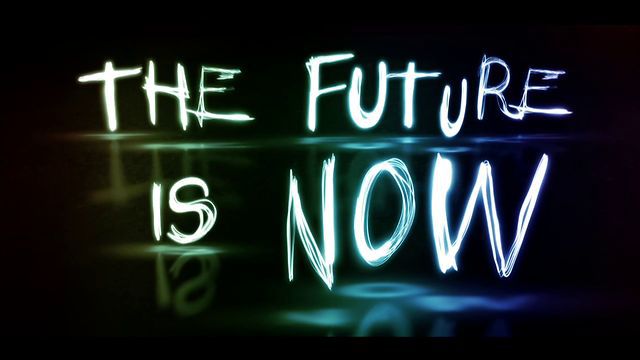 The adoption of cryptocurrency in advertising is still a few years away, but forward-thinking marketers might want to get ahead of the game sooner rather than later. Blockchain startups like Brave Browser launching tokens linked to user's attention on the content, while new protocols are introduced to help media organizations generate value. Many cryptocurrencies undergo meteoric rises only to crash and burn, but the underlying technology survives and continues to affect marketing.
On top of trends
Cryptocurrency is a new technology, yet it is already making big waves across industry sectors. At the moment, it is merely entering the mainstream, but in the coming years, it is poised to change finance and marketing for good. Most notably, the rising cryptocurrency influence will deplete the amount of consumer data available and force marketers to seek alternatives and get inventive. Digital coins will also grow due to their ultimate convenience and less annoyance. It is clear that great rewards await early adopters, so keep an eye on where trends are heading in 2018 and beyond.